Tatiana Aguilar: 2017 North Carolina Youth of the Year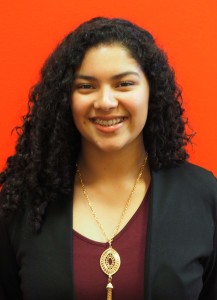 Tatiana Aguilar is a member of the Marsh Road club with the Salvation Army Boys & Girls Clubs of Greater Charlotte. She is a junior International Baccalaureate student at Myers Park High School in Charlotte, where she has a cumulative weighted GPA of 4.56 and is a member of The National Society of High School Scholars. She is committed to a healthy lifestyle and experiencing other cultures, participating in Bollywood Dance through the YMCA and a local dance team, and performing in the local Indian Festival.
At her club, Tatiana serves as a Junior Staff member and teaches a Latin dance class for younger members. In past years, she has worked as a tutor for younger members and helped plan a Health Fair for club members and their families. She has also worked to stop hunger in the community though food drives with "Stop Hunger Now."
Tatiana is interested in pursuing a career in Neurobiology. She says, "I dedicate my life to God and to helping others. God has given me the skills and characteristics that I possess for a reason. I will do what I love and love what I do by dedicating myself to my community."
Leah Ortiz: 2017 North Carolina Military Youth of the Year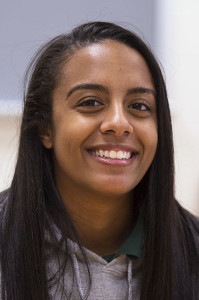 Leah is the 17 year old daughter of SSG Michael and Carmen Ortiz.  She is a senior at a school of choice,  Massey Hill Classical High School a college preparatory high school that focuses on Academics.  Leah is in the National Honor Society and participates in athletics.  Leah is active in the community where she has volunteered with Armed Services Soup Kitchen since 2014, served as a volunteer for Womack Army Medical Center, and has been an active Tolson Youth Center Keystone and Torch Club member for the past six years.  Additionally, Leah has been working with the Tolson staff mentoring middle school girls in the Smart Girls program.
Leah has completed the High School Performance and Resilience Course offered by the Comprehensive Soldier and Family Fitness Training Center at Fort Bragg and a course in digital photography at the local Community College.  She aspires to be a Pediatrician.  Leah plans to attend University of North Carolina at Greensboro in the fall of 2017.
Leah is a two time NC Military Youth of the Year winner, each time receiving a $5,000 scholarship.  She will represent North Carolina and Fort Bragg at the Military Regional Youth of the Year competition to be held in the summer of 2017.