About North Carolina Alliance
Our NC Alliance has played a vital role in helping Clubs all across the state to work together as one entity. In addition to raising funds in support of local Clubs, the Alliance promotes and strengthens relations with public and private agencies. The Alliance brings Clubs together to capitalize on their collective strengths in numbers, programs, and locations. As a result of the work of the Alliance, Boys & Girls Clubs organizations in North Carolina have been able to leverage their strengths with state legislators and agencies for financial support.
Our state alliance is incorporated as a 501(c)4 to "promote exclusively the social welfare of boys and girls as served by various Boys & Girls Clubs in the state that are affiliated with Boys & Girls Clubs of America." 501(c)4 is the IRS classification that allows organizations to engage in lobbying activities without the restrictions imposed on 501(c)3 organizations.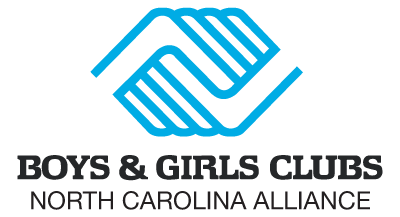 NC Alliance Board of Directors
President: Mike Yaniero, Jacksonville
Secretary/Treasurer: John Bruce, Hendersonville
Paul Fanning, Greenville
Anita Holt, Durham
Warren Preston, High Point
Sam Wornom, Sanford
Maurice Bostick, BGCA
Perry Cooper, BGCA
Brian Guengerich, Asheville, BGCA
Ashley Heffernan, BGCA
Brett Haydin, BGCA
Markus Jackson, BGCA
Steve Morris, Archdale, BGCA